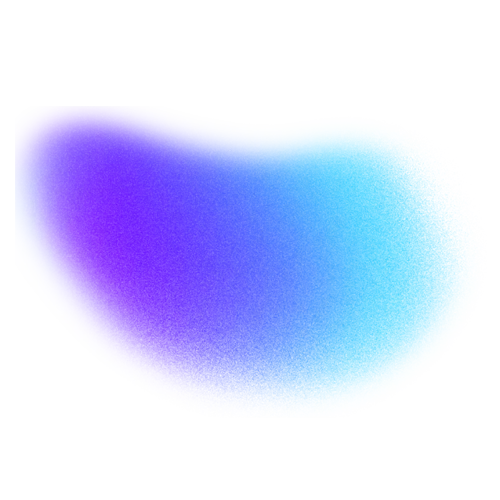 Automated Tools for
Maximum Performance
Take control of your Joomla site with our advanced customization and management features
Auto-Setup
Say goodbye to the headaches of manual installation and configuration, and hello to a fully-functional site from the moment you sign up. Our pre-configured hosting plans are optimized for Joomla, so you can start creating and publishing content right away.
Auto-Updates
Stay ahead of the curve with our automatic Joomla updates. We keep your site up-to-date with the latest security patches and feature upgrades, so you can focus on growing your business instead of worrying about maintenance.
Auto-Caching
Experience lightning-fast page load speeds with our advanced auto-caching feature. Our system automatically caches your content, images, and database queries to ensure your site is optimized for speed and performance.
Joomla: A Versatile and
User-Friendly CMS
Trusted by millions of businesses and individuals globally, Joomla is a versatile open-source CMS offering versatility, robustness, and a user-friendly interface. Joomla is a perfect CMS for users who need a more complex and robust website, such as larger organizations or web developers with more complex content needs. These features set it apart from other CMS like WordPress.
User-Friendly Interface – Perfect for Beginners and Professionals
Joomla's intuitive control panel and administrator interface caters to users with varying technical expertise. With its drag-and-drop functionality, extensive library of templates, and easy-to-use extensions, building a stunning and functional website has never been more accessible, making Joomla an ideal choice for beginners and professionals.
Versatility – From Small Personal Sites to Complex Portals
Joomla is a scalable CMS that can be used for anything from small personal websites to large enterprise solutions. Its modular architecture and extensive range of plugins and extensions allow you to customize your site to fit your needs and grow with your business.
SEO – Getting to Top of SERP
Joomla's built-in SEO features make optimizing your website for better search engine visibility easy. Its clean and structured code and SEO-friendly URLs help search engines crawl and index your website more efficiently. In addition, with popular SEO extensions like EFSEO and JSitemap, you can further enhance your website's search engine performance and rankings.
Security – Your Site Security is Paramount
Joomla takes security very seriously and is known for its strong security practices, with robust built-in security features and a dedicated Security Strike Team that constantly works to identify and address vulnerabilities. In addition, regular security updates ensure your Joomla website remains protected from potential threats.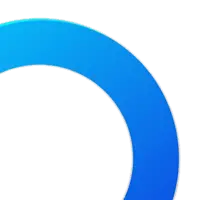 Joomla Has Over 100 Million Downloads Since 2005
Discover the Power of Joomla - The CMS Behind Linux.org and Harvard University with Over 100 Million Downloads!
Ready-made Themes
Choose from thousands of ready-made templates and with Joomla's template override system you can create custom layouts without compromising functionality.
Powerful Extensions
Add powerful functionality with over 8000 extensions including 3rd party extensions from Themeforest.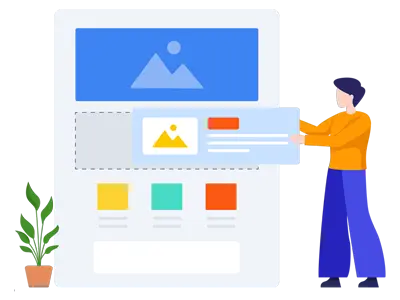 Native eCommerce Support
With Joomla's VirtueMart, you can effortlessly set up your online store without the headache of searching for and installing extra plugins.
Mobile Compatible
Create and even edit your site on any mobile device seamlessly.
Why Choose intoHOST
for Your Joomla Sites?
There are a few key providers to consider when finding the best Joomla hosting in UAE. But with intoHOST's offers and features and 24x7x365 support you can't go wrong. intoHOST is the most popular "Joomla Hosting UAE" option. Cost Effective Pricing Apart from all the features you get, we offer great cost-effective Joomla Plans for cheap Joomla starting at just $17.34/mo (or just about $1.4/mo).
Experienced Staff Hosting 3,000+ Joomla Sites
Once you have chosen the CMS of your choice, now let's choose us a good web host provider for Joomla in UAE. With intoHOST's vast knowledge of Hosting over 10,000+ Joomla sites and the features listed below, you get the best options for Joomla hosting in UAE, including the top provider for cheap Joomla hosting in UAE.
Automated Joomla Solutions - Auto-Installs
intoHOST specializes in Joomla solutions, offering various features to ensure that our clients' sites run smoothly and protect them from threats. One such feature is auto installations, allowing you to install Joomla within a few clicks without requiring manual setup, saving time and reducing the risk of errors during the installation process.
Automated Joomla Solutions - Auto-Updates
Another unique feature of our Joomla hosting is automatic updates, which ensure that your sites always have the latest version of Joomla, plugins, and themes, maintaining the website's stability, security, and performance.
Auto-Malware Scans, Courtesy Backups and More!
We also scan your sites for malware, which detects and removes any malicious code from the website, helping protect the website from cyber-attacks. Finally, regular courtesy backups are crucial for ensuring data security in the event of an unexpected failure, ensuring your site is restored quickly and easily in case of a problem. One of the main benefits of using Joomla for SEO is its clean and organized code. Joomla uses a standard, well-structured code, which makes it easy for search engines to crawl and index the site.
Shared Hosting Plans:
Choose Your Perfect Plan
Feature-Packed and Cost-Effective Hosting Packages for Your Website
Packages

Joomla I

AED6369 / year

Most Used

Joomla II

AED8272/ year

Popular

Joomla III

AED10123/ year

Joomla IV

AED14688/ year

Disk Space
1000 MB
2000 MB
3000 MB
5000 MB
Monthly Transfer (Bandwidth)
20 GB
40 GB
60 GB
100 GB
Assigned Resources
1 Core | 2GB | 2MB/sec
1 Core | 2GB | 2MB/sec
1 Core | 2GB | 2MB/sec
1 Core | 2GB | 2MB/sec
Entry Processes
30
30
30
30
Inodes Limit
250K
250K
250K
250K
Independent/ Isolated Resources
Sites
1
3
5
7
Sub-Domains
5
10
15
25
Free Domains
Email Accounts
10
20
30
60
For more info please email at: [email protected], or call: 1-888-567-2607 .
See What Our Customers Say
About Us
Reviews Powered by Google Answers to Your
Top Joomla Hosting Questions
Browse Through The Most Frequently Asked Questions
Joomla hosting is web hosting that is optimized for the Joomla content management system (CMS). It includes features and tools specifically designed to support Joomla-based websites.
Some benefits of using Joomla hosting include better performance, more straightforward setup and management of Joomla, and specialized support for Joomla-related issues.
Yes, you can use regular web hosting for a Joomla website, but it may not be optimized for Joomla, and you may need access to specialized support for Joomla-related issues.
To choose the best Joomla hosting provider in UAE, consider factors like reliability, performance, customer support, and pricing.
intoHOST offers a one-click installation process for Joomla. You can also manually install Joomla by uploading the files to your server and creating a database.
You can customize your Joomla website by installing templates and extensions, which can change the design and functionality of your site.
To secure your Joomla website, you can use security plugins and updates, secure passwords, and SSL certificates.
To optimize your Joomla website for speed and performance, use caching plugins, optimize images, and minify CSS and JavaScript files.
The best Joomla extensions for your website depend on your specific needs. Some popular Joomla extensions include:
JCE (Joomla Content Editor) - A popular and feature-rich content editor that makes it easy to create and edit content in Joomla.
Akeeba Backup - A powerful backup and restoration tool that helps you secure your website data and recover it in case of any data loss.
K2 - A content construction kit that enables you to create more complex content structures, such as news portals or blogs, and manage them more efficiently.
J2Store - A user-friendly and versatile e-commerce extension that allows you to create and manage your online store directly from your Joomla website.
RSForm! - A drag-and-drop form builder that enables you to create and customize forms for your website, such as contact forms, registration forms, and surveys.
EasyBlog - A blogging extension that simplifies the process of creating and publishing blog posts and includes a range of features to help you engage your audience.
AcyMailing - A newsletter and email marketing extension that enables you to create and send newsletters, manage subscriber lists, and track email campaigns.
SH404SEF - An SEO extension that helps you optimize your website for search engines, including features such as URL management, metadata editing, and 404 error page management.
To migrate your Joomla website to us, you should contact our support, and our support staff should be able to help you with migration.
To troubleshoot common Joomla issues, you can check error logs, disable extensions, and update to the latest version of Joomla and its extensions.
To set up SEO for your Joomla website, you can use SEO extensions (some popular Joomla SEO extensions include SH404SEF, AceSEF, and RSSEO), optimize your content for keywords, and ensure your site has proper metadata. Go to your Joomla backend, click Global Configuration > Site > Metadata Settings, and fill in the details to your requirements.
Yes, Joomla has e-commerce extensions like VirtueMart and Hikashop that allow you to create online stores.