 Unlimited Hosting
That Goes Above and Beyond
Priority support and maximum resources, exclusively for our unlimited hosting customers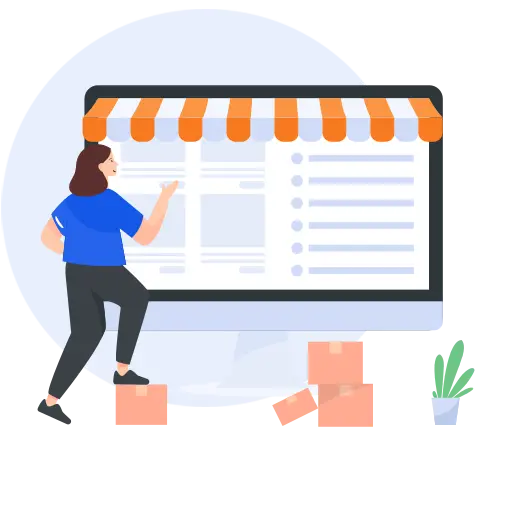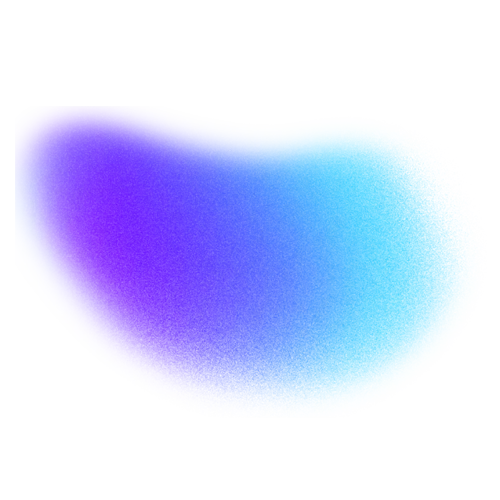 No Limits, No Worries
With unlimited space and bandwidth, you can focus on your website's success without worrying about running out of resources.
Power Up Your Website
With unlimited packages you get double the (CPU, RAM, IO & Inode) resources. We assign 2 Core | 4GB | 4MB/sec for all unlimited packages, giving your website the power it needs to perform at its best.
Your Success is Our Priority
All of our unlimited packages come with priority support, meaning you keep your website running like a dream, as priority support puts your requests to the top of queue.
Unlimited Hosting for All:
Affordable Plans for Everyone
Discover our unbeatable pricing for unlimited hosting plans with all the features you need. Unlimited Plan I

AED13759/ year

Unlimited Plan II

AED23147/ year

Unlimited Plan III

AED38996/ year

Disk Space
Unlimited
Unlimited
Unlimited
Monthly Transfer (Bandwidth)
Unlimited
Unlimited
Unlimited
CPU Cores
3
3
4
RAM
4GB
4GB
6GB
Entry Processes
70
70
90
Inodes
500K
750K
1M
Allowed Domains
1
10
Unlimited
Sub-Domains
Unlimited
Unlimited
Unlimited
Free Domain Registration
Yes
Yes
Yes
MySQL Server Databases
Unlimited
Unlimited
Unlimited
Mail Accounts
Unlimited
Unlimited
Unlimited
Technical Specifications
Check it out the below specifications
Fast and Reliable Servers
Host your website with intoHOST's fast and reliable servers and 24x7 support. Our PHP-based hosting is widely used to host websites built with WordPress, Joomla, Drupal, or Magento.
cPANEL for Management
Industry-leading cPanel pre-installed on all web hosting servers. With intoHOST's easy website management features, you can create and host your website within hours using cPanel, File Manager, FTP accounts, and more.
Pre-Integrated Caching
Your page will load from the cloud hosting Server at lightning-fast speed due to optimal caching configuration!
24x7 Support
intoHOST's support staff is available 24x7 to assist you via email, phone, and chat. Get help whenever you need it, no matter the time of day or night.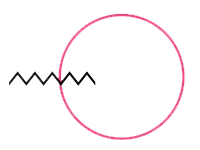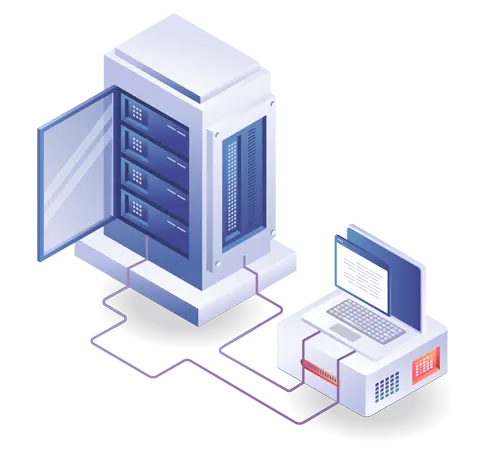 Top-Notch Security
Anti Spam & Virus Protection

Password Protect Directories

Hotlink & Leech Protection

Flash, Streaming Audio / Video Support

Zend Optimizer & Engine, IonCube-Loader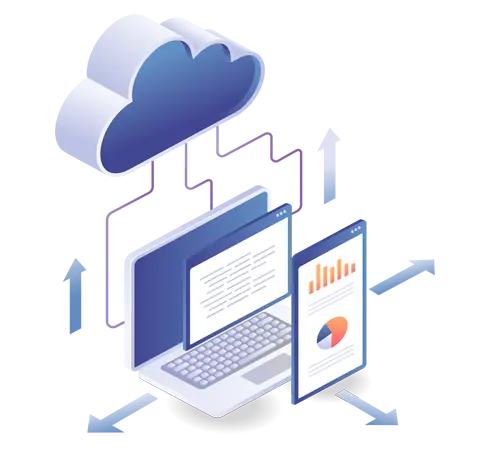 Datacenter Features
Redundant Fibre Carriers (6+)

Redundant Cooling Systems

Multiple Network Providers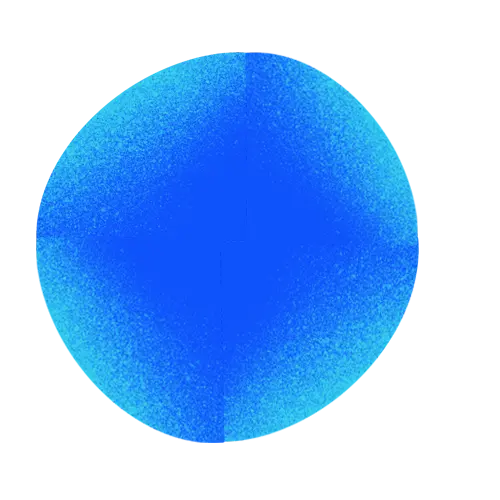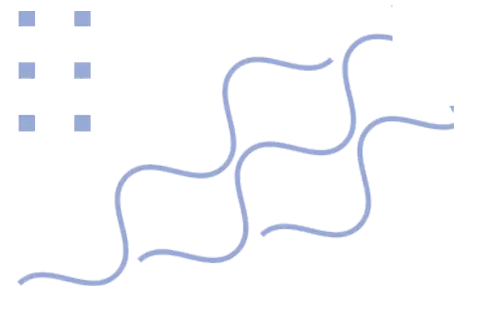 What You'll Get With
This Hosting
Main Features
Control Panel
cPanel, an intuitive and powerful control panel, is available on all plans which makes your hosting package management a breeze!
Email Included
Advanced email management features in cPanel allow you manage your emails, mailing lists and more without any hassles.
Free SSL Certificate
Eirmod labore dolor takimata dolores takimata, est elitr gubergren et clita stet no dolores eos duo. Diam gubergren rebum consetetur.
Lightning-Fast Web Hosting
That Won't Slow You Down
Say goodbye to slow-loading pages with our lightning-fast web hosting solutions.
Faster Websites Start Here: Our High-Speed Web Hosting Solutions
Our proprietary speed settings will give your website a performance boost like no other!
Tools
Power Packed Tools
CDN, Opcache, Gzip, Browser/Server Side Caching, HTTP/2 and more!
SSD
Solid State Drivers (SSD)
High-speed storage for faster website performance.
Server
Light Speed Web Server
High-performance web server for lightning-quick website delivery.
CDNs
CDNs
Optimized website delivery with a global CDN.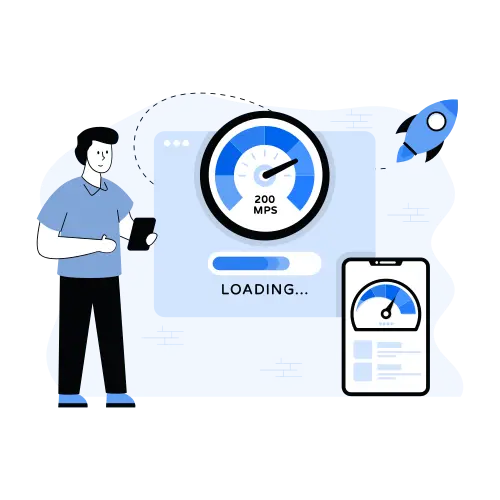 See What Our Customers Say
About Us
Reviews Powered by Google Unlimited Web Hosting FAQ's
Find Answers to Your Most Pressing Questions About our Unlimited Hosting Packages
Unlimited Web Hosting:
When we say 'unlimited web hosting', it typically means that we do not set a fixed limit on certain resources, like disk storage or bandwidth. This approach is based on the fact that most websites don't use up a large portion of these resources. And with our servers vast storage capacities, we can distribute the resources across various users to ensure everyone's needs are met.
Great question! While it might seem impossible, unlimited hosting is made feasible due to the vast storage capacities we have on servers today. Most websites don't use a ton of disk space, so these vast resources can be spread across numerous users. When a hosting provider offers 'unlimited' resources, they're banking on the fact that most users won't fully utilize their share, allowing the provider to allocate the remaining resources to others. It's a way to efficiently distribute resources while offering a competitive service. However, always keep in mind the fair usage policies.
The cost can vary between hosting providers, but you can typically expect to pay around $3 - $10 per month based on the package selected.
Yes, unlimited website hosting means you can host an unlimited number of websites on a single hosting account. However, your hosting performance can still be affected if you host too many sites.
| Feature/Plan | Unlimited Plan I | Unlimited Plan II | Unlimited Plan III |
| --- | --- | --- | --- |
| Entry Processes | 70 | 70 | 90 |
| Inodes | 500K | 750K | 1M |
| RAM | 4GB | 4GB | 6GB |
| Domains Allowed | 1 | 10 | Unlimited |
| CPU Cores | 3 | 3 | 4 |
Number of Allowed Domains:
In terms of the number of domains you can host, our Unlimited Plan I only allows for a single domain. This is suitable for individual users or businesses that only operate a single site. Unlimited Plan II expands on this and allows for up to 10 domains to be hosted. This is suitable for users who manage multiple websites, like businesses with different sites for each department or product line. Unlimited Plan III is our most expansive plan, offering the ability to host an unlimited number of domains. This plan is ideal for large businesses, web development agencies, or resellers who manage numerous websites.
Assigned Resources:
Unlimited Plan I, our basic plan, is equipped with 70 entry processes, 500K Inodes, 4GB of RAM, and 3 CPU cores. This is a good option for less demanding websites or ones that are just starting. Unlimited Plan II, the next step up, provides the same 70 entry processes as Plan I but has an increased amount of Inodes at 750K. The RAM allocation remains the same at 4GB, but this plan also continues to provide 3 CPU cores. This plan provides a bit more flexibility for growing websites that require more resources. Unlimited Plan III is the highest level we offer, with an increased number of 90 entry processes and the maximum number of Inodes at 1M. It provides a substantial amount of RAM at 6GB and also offers the most CPU cores at 4. This robust plan is designed to accommodate the needs of highly complex or resource-heavy websites.
Unlimited Bandwidth and Transfer:
Yes, unlimited bandwidth means there are no limits on the amount of data your website can send to your visitors. But remember, fair use policies do apply.
Unlimited transfer refers to the amount of data that can be transferred between your website and its users. It's another term for unlimited bandwidth.
Unlimited bandwidth hosting is a hosting plan that doesn't put a cap on the data transfer between your site and its visitors.
Unlimited Domains and Websites:
Absolutely. 'Unlimited domains hosting' means that you can host as many websites as you want under one hosting account.
This means that the hosting provider allows you to host as many websites as you'd like on a single hosting account.
All our unlimited packages have higher resources (CPU, RAM, I/O etc) than regular packages, so you do not face problems hosting larger number of websites, but performance can be impacted if you have too many resources-heavy sites hosted in the same package.
Hosting with intoHOST:
On intoHOST, 'unlimited hosting' typically means you can host unlimited websites, have unlimited storage and bandwidth.
In your intoHOST cPanel, you can add a new website by navigating to 'Add-on Domains', entering your new domain name, and following the prompts.
You can find your DNS settings in the 'Domains' section of your intoHOST account. From there, you can manage and point your DNS to your desired location.
intoHOST is renowned for its exceptional unlimited hosting services in UAE. With a customer-centric approach, intoHOST offers unparalleled reliability, unmatched resources, and a seamless user experience, making them the preferred choice for individuals and businesses seeking unlimited hosting solutions in UAE.
Absolutely! intoHOST's unlimited hosting plans are specifically designed to handle high-traffic websites in UAE. Their robust infrastructure, scalable resources, and optimized server configurations ensure that your website can accommodate a significant influx of visitors in UAE without experiencing performance issues or downtime.
Absolutely! intoHOST's unlimited hosting plans in UAE allow you to host multiple domains or websites using a single account. This feature provides convenience and cost-effectiveness for individuals and businesses managing multiple online properties in UAE, all while enjoying the benefits of unlimited resources provided by intoHOST.
Yes, intoHOST provides a user-friendly control panel designed to simplify the management of your unlimited hosting account. Their intuitive control panel streamlines tasks such as website management, domain management, email setup, database administration, and more, catering to the needs of customers in UAE.
Certainly! intoHOST offers seamless upgrade options for unlimited hosting plans in UAE to accommodate the evolving needs of your website. Whether you require additional storage, bandwidth, or other resources, intoHOST ensures a hassle-free scaling process, allowing your website in UAE to grow without interruptions.
Absolutely! intoHOST's unlimited hosting in UAE is fully compatible with popular content management systems such as WordPress, Joomla, and others. You can easily install and manage these platforms, enabling you to create, customize, and maintain your website without compatibility issues.
Unlimited Emails:
Our unlimited packages do have higher email sending limits, however we do not allow spam emails to be sent from our servers. You are allowed to send any kind of transactional emails without restrictions but if sending marketing emails, please note that marketing emails will only be allowed if your email list is double-opt-in.
intoHOST doesn't explicitly limit email space. However, the total email usage contributes to your overall disk usage, which should be used responsibly according to intoHOST's fair use policy. Typically we do not allow email accounts to store more than 5GB of space for an email id. If usage exceeds this limit we usually recommend our professional email hosting plans.
Yes, we do offer unlimited outgoing emails, but it's often subject to a fair usage policy to prevent spamming.
Other Questions:
No, we do not offer unlimited hosting free of charge. Unlimited hosting requires a paid plan.
Some services might offer free domain registration with their hosting services, but be sure to check the fine print for any restrictions or limitations.
'Unmetered' means the hosting provider doesn't actively track your usage, but it's not truly unlimited. Both have their pros and cons, depending on your needs.